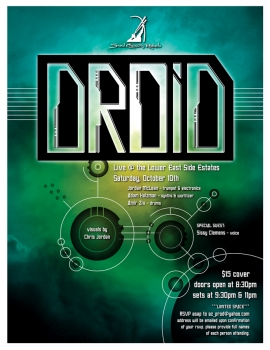 Doors: 8:30pm
Sets: 9:30pm & 11pm
$15
Live projections with a group of musicians in the Lower East Side. I've been collaborating and evolving my work with this group for three years now; so expect a very sophisticated, synchronized set, mixed with a handful of protocinema elements.
Jordan McLean – trumpt & electronics
Adam Holzman – synths & wurlitzer
Amir Ziv – drums
SPECIAL GUEST:
Sissy Clemens – voice
LIMITED SPACE
RSVP asap to:
az_prod@yahoo.com
Address will be emailed upon confirmation of your rsvp.
Please provide full names of each person attending.