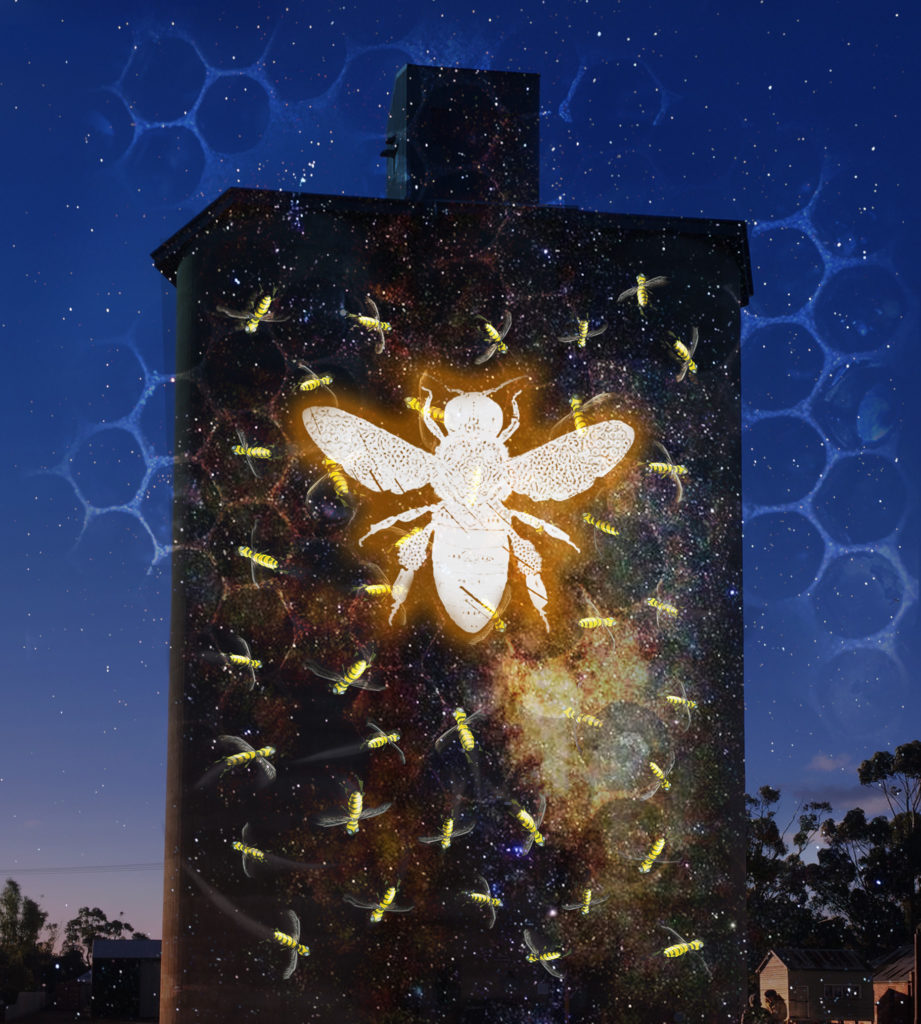 An immersive journey through the secret life of bees.. featuring a string orchestra, live projections, and a live camera on a hive on site.

Part of the Natimuck arts festival, Natifrinj, in Australia.
Music composed and conducted by the amazing Rae Howell (Sunwrae).
Projections by CJ.
Bees by Mother Nature.
Bee-Sharp Honeybee (the world premiere!) magnifies the subtle intricacies of the beehive. Developed from extensive research of rhythm, pitch, and waggle dance patterns, the familiar surrounds of the Natimuk Silos will come to life with the 12-piece Sunwrae String Orchestra, synchronised with live projections by CJ (all the way from NYC!), and a real-time stream of local Natimuk honeybees. Well I'll Bee!
With the help from our super duper local beekeepers, the onsite caravan Beetrice will take you on a journey through a live honeybee hive.. there'll be honey tastings from local beekeepers at the Powerhouse near the silos, a chance to chat all-things bees, and some native seeds of pollinator friendly plants to take-away..
The Sunwrae String Orchestra, under the direction of composer Rae Howell will surprise and delight listeners, with hypnotic music textured with persuasive rhythms, improvisation and lush melodic lines, derived from the sound of the bee buzz..
Sunwrae is, without question, Australia's best kept secret… The music paints every style, every influence, in complete, organic harmony – The Silent Ballet
Produced by Sunwrae, Bee-Sharp Honeybee has been supported by Creative Victoria, APRA AMCOS Art Music Fund, The Finzi Trust, The Pollination Project, and the Eric Stokes Trust. With thanks to Mark Uebergang The Nati Bee Man, Elaine Uebergang, Rudy Panozzo, Melanie Obst, Seeding Victoria.
Music: raehowell.me
Projections: seej.net
Visual Tech: Ivan Music
Sound: Brett Doig
This project has been supported by:
Creative Victoria
APRA AMCOS Art Music Fund
The Finzi Trust
The Pollination Project
Sunwrae
Eric Stokes Trust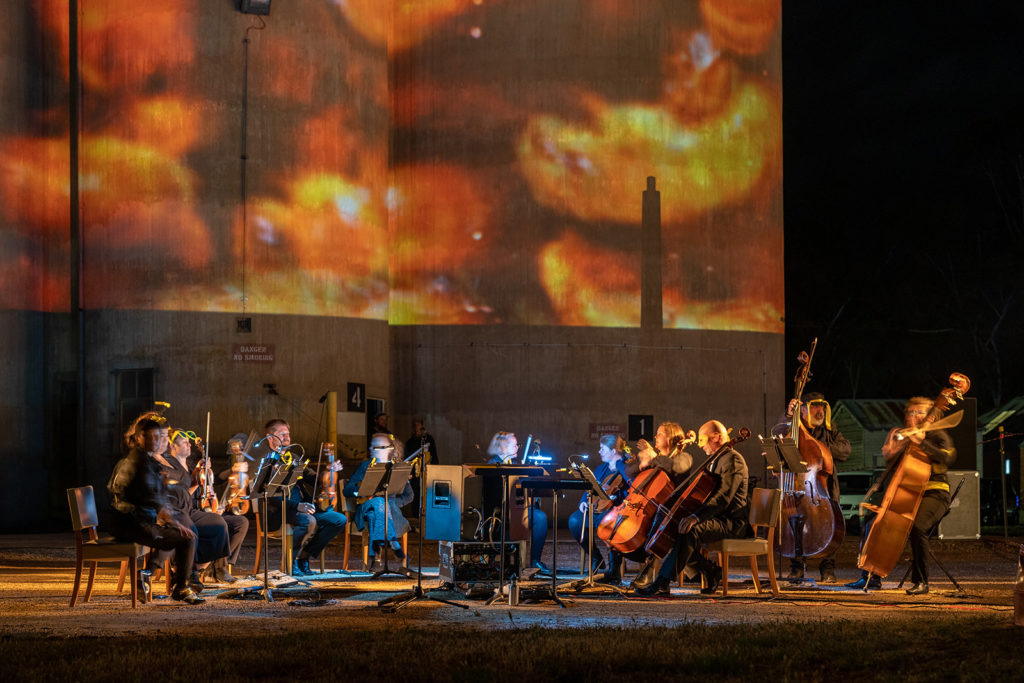 Cover photo by Michelle McFarlane